It's getting ever closer to that time of year again. The towns and shopping centres are already being decorated and the dreaded jingles are being pumped into our ears - that's right, it's Christmas time.
Time to start thinking about gifts for your loved ones, or if you're like me gifts for yourself just for surviving another 365 days. But what on earth do you get for your crafty friends and family? I guess you could go to Hobbycraft and get the standard boring craft kits, but they always seem a little lacking in imagination.
So, try this on for size, why not support small businesses and get them some truly unique kits and supplies from local Bristol makers instead.
It just so happens I've listed some below to save you some googling time.
Kate Blandford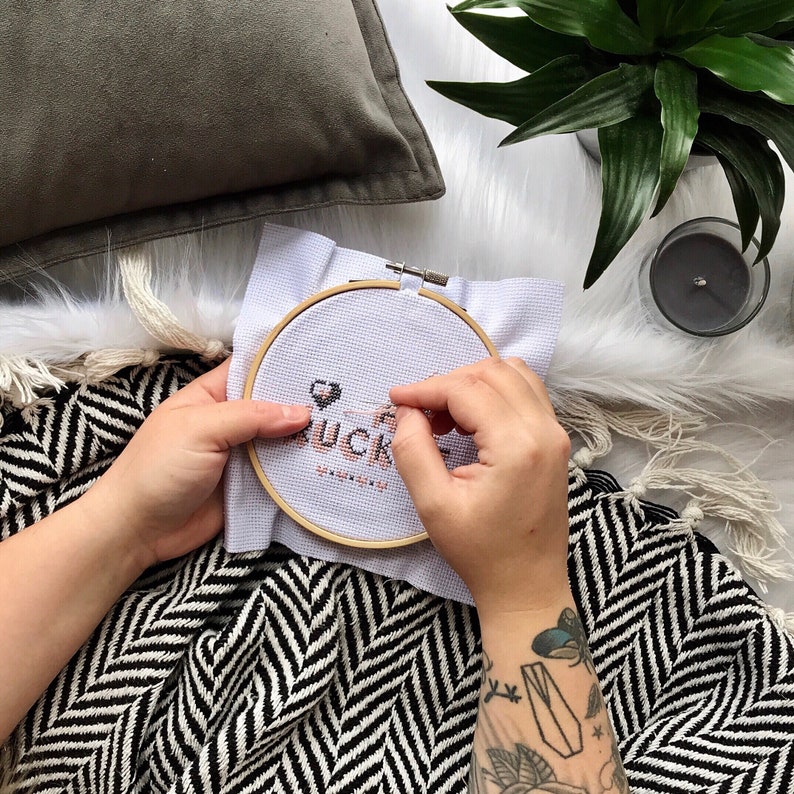 Kate specialises in cross stitch kits for the radical Crafter. Fusing together old school metal & hip-hop, bold typography and pastel colours, Kate's designs bring an alternative contemporary edge to cross stitch.
From downloadable PDF pattern designs, enamels pins, greeting cards to complete Cross stitch craft kits, Kate's got you covered.
StitchingMeSoftly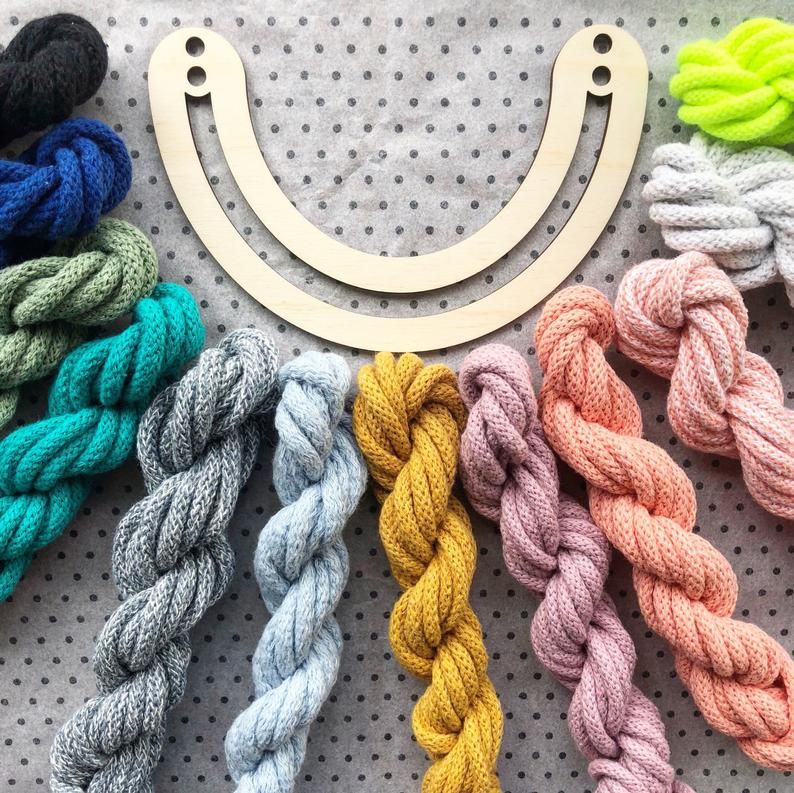 Emma from Stitching Me Softly taught herself to crochet whilst pregnant with her second daughter, designing children's items she couldn't find on the high street. This hobby grew into the Stitching Me Softly shop, selling handmade children's clothes, crochet patterns and fantastic woven necklace kits.
Stitching Me Softly creates a range of different Necklace kits from Woven to Crochet which all come in a huge range of customizable colours. Each kit comes with enough materials to make not just one final necklace but three!
Etsy Shop || Instagram || Website
Moloney Makes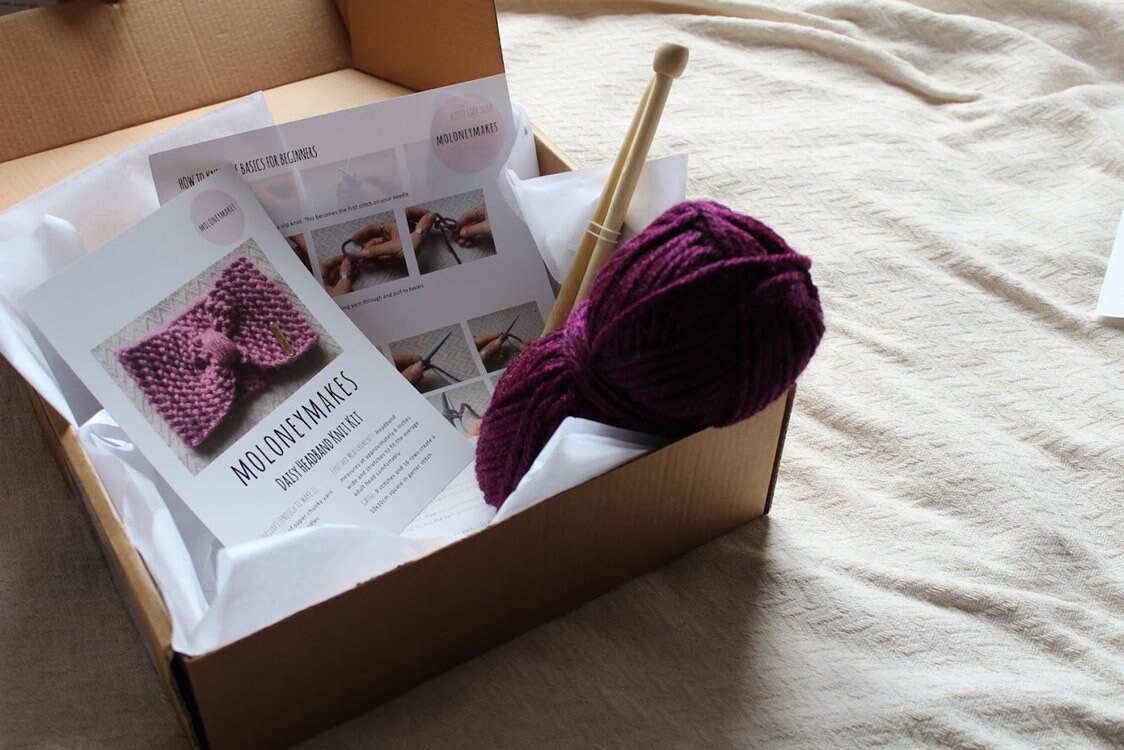 Moloney Make's mission is to help spread a little bit of mindfulness, a moment of calm in our busy hectic lives. That respite comes with a few hours of stitching away with a cuppa and plenty of biscuits. Encouraging you to take a moment to yourself and create, Sophie designs downloadable PDF patterns and amazingly in depth Knitting craft kits.
Don't fancy knitting them yourself? Moloney Makes also knits her Scarves, Mittens and Hats for sale in range of different colours.
Ria Burns Knitwear
Ria Burns designs and makes knitwear, working exclusively with undyed British wool. Using native plant dyes from her dye garden to add pops of colour to her work. Her knitwear is made with an exclusive lambswool yarn spun from fleece from Fernhill Farm - located just a stones throw away in Somerset.
Fancy having a go yourself, Ria also teaches machine knitting and natural dyeing classes in the Bristol area.
WholePunching
Sara became addicted to punch needle in 2017, but found sourcing supplies outside of America difficult. Wholepunching was born out of the need to make the craft more accessible and affordable. Punch needle has a relaxing rhythm and is easy to pick up. If you're looking for a new craft or hobby, this could be the one for you. It's portable, accessible, great for busting that yarn stash.
Woollen Wytch
Talking of your yarn stash, learn to spin your own Yarn and make your Yarn stashes completely unique with the Woollen Wytch Drop Spindle Craft Kit.
Alright, so I'd feel a bit of an idiot if I didn't at least mention myself.
Spinning your own Yarn is one of the easiest and oldest crafts to learn. There's no fiddly knots to fumble over, you don't need a long list of equipment or materials. All you need is a Drop Spindle and some fibre and you can make your own hand spun Yarn.
It's so simple you can even teach your kids to do it too.
Shop || Instagram || Etsy Shop
Winter Pop-up Shop
And guess what? You can find all these makers, including Woollen Wytch's Fibres and Yarns at this years Winter Pop-up Shop. Run in conjunction with my collective the Bristol Girl Bosses and the Bristol Etsy Team, the Winter Pop-up shop brings over 80 makers and artists from across Bristol together into one shop just in time for your Christmas shopping.
Take a trip to the Galleries in Bristol this Christmas and support small businesses at the Winter Pop-up Shop.